381, 'Tsarigradsko Shose' Blvd.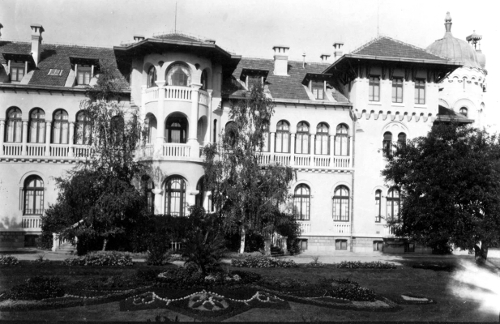 Not far from Sofia, on the site of pre-Liberation farm Chardakliya, stands one of Tsar Ferdinand I's favourite residences. The first building of the palace complex – a contemporary two-storey villa, erected in 1906 by arch. Georgi Fingov, brilliantly fuses Bulgarian Baroque and Viennese decorative system with derived from the Tryavna fretwork masters details. In 1912 was completed the substantial building of the New Palace, designed by Arch. Nikola Lazarov – an intricate interpretation of Byzantine architecture and Bulgarian Revival forms. Authors of the plaster decoration were the Austrian decorators Andreas and Edmund Grice. The interior columns, executed in the celebrated Italian stucco technique, the gilded oak panelling and the fretwork ceiling underscored the gracefulness of the interior.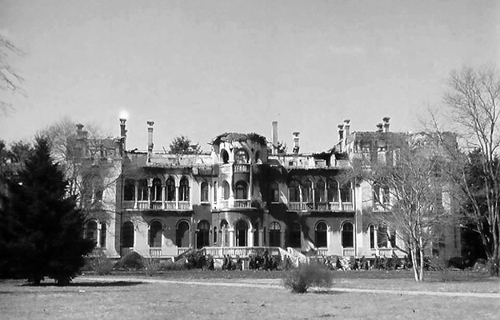 One of the most beautiful halls – the Karelian Dining Hall – was gift from the Russian Emperor Nikolai II, for the majority of his godson, Knyaz Boris of Turnovo.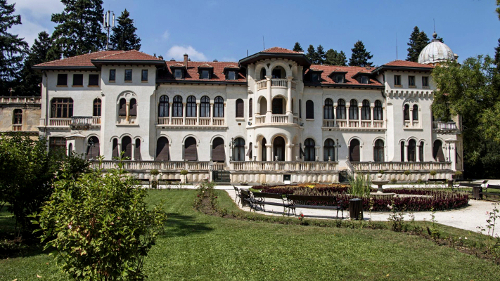 По The Allied nocturnal air raid of March 24, 1944, dropped approximately 500 incendiary bombs in the Vrana vicinity, 36 of which inflicted substantial damage on the building. The roof was completely destroyed; the two upper floors of the new wing were consumed by the fire; the corner clock tower – erased. After the end of the Second World War, the palace was restored to its original state (1947) and declared a national monument of culture.