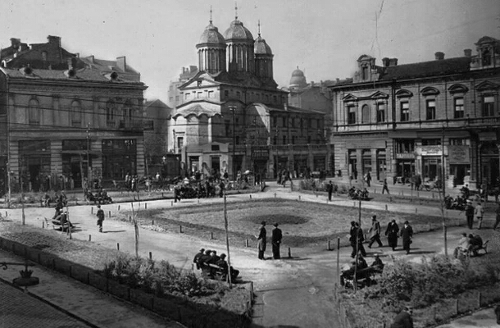 Todor Alexandrov Blvd., next to Metrostation no.7
The St. Spas church was built and consecrated after the Liberation, in 1883, on a corner lot between Nishka and Lomska streets (today Todor Alexandrov Blvd. and George Washington Str.), upon the foundations of a small 15th – 16th c. chapel of the same name, dug two-meters into the ground. Reconstructed profoundly and expanded with a narthex and two side naves by the Revival master-builder Georgi Novakov Dzhongar, the building was enhanced by the addition of large-scale architectural details: capitals, alcoves, cornices, gables, windows and domes of various shapes.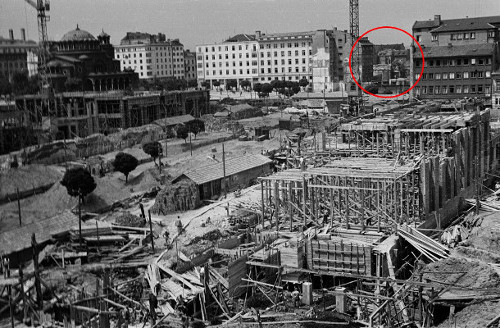 The church was furnished with iconostases by the woodcarver and icon painter Peter Filipov; icons, in a modernized Russian style departing from the Byzantine iconographic dogma – by an unknown author; murals – by the artists Haralampi Tachev, Apostol Hristov, and Dechko and Radomir Mandov. By the altar of Saint Spas was buried the hanged on November 15, 1877, Kiro Geoshev – bookseller from Sofia, associate of Vasil Levski and member of the Sofia Revolutionary Committee. In the western section of the churchyard was the tomb of Major General Sava Mutkurov; by the altar curtain – the tombs of the parents of Ivan Denkoglu – merchant and patron of the Bulgarian Revival Enlightenment.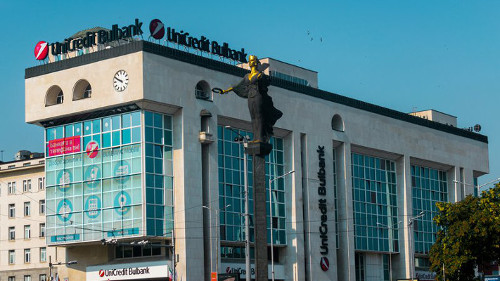 The British – American bombing attack on Sofia of March 30, 1944, devastated and scorched half of the temple. After the end of the war, the surviving section was restored and hosted services until the early 1980s, when it was demolished to free space for the monumental building of the Bulgarian Foreign Trade Bank (today UniCredit Bulbank). In 1986 – 1987, the medieval St. Spas – a monument of culture of national importance, was conserved within a dedicated underground space.