3, Ivan Vazov Str.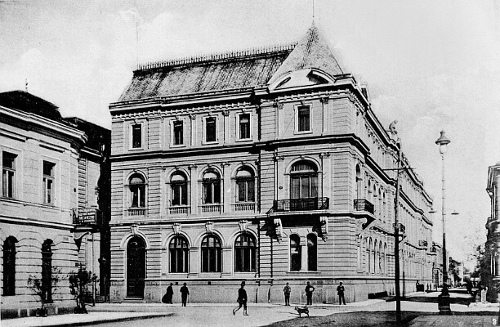 Established in 1904, the Bulgarian Agricultural Bank is the third state-owned bank of Bulgaria – after the Bulgarian National Bank and the Postal Savings Bank. It played key role in country's economic life, often as back-up source for unforeseen treasury expenditure – from compensations for hail and flood, to aid for war refugees and veterans.
Construction of the representative building of the Bulgarian Agricultural Bank begins in 1900, with funds drawn from the ingested agricultural banks. The project is awarded to Arch. Yanaki Stavrev – an entrepreneur, for whom this is the apex of his career. Construction takes four years accruing a bill of 1,472,143 Leva, and the result organically complements the architecture of the capital's centre.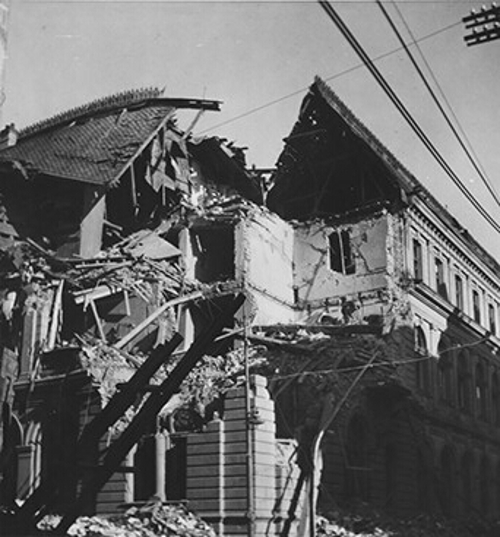 The façade is lavishly decorated with distinctive Baroque and Neo-Classical ornaments. Its floors offer ample space for receptions, offices, and for a meeting hall, adorned with beautiful murals inspired by peasant life. The building has several entrances – a main one to Rakovski Str., and staff entrances from Ivan Vazov Str.
In 1934, immediately following the merger of the Bulgarian Agricultural Bank with the Bulgarian Central Cooperative Bank, Kimon Georgiev chooses the building as a seat of the Council of Ministers of the Kingdom of Bulgaria – where it remains until 1944. This is likely the reason for the considerable damage it incurred from the bombings on Sofia during the Second World War.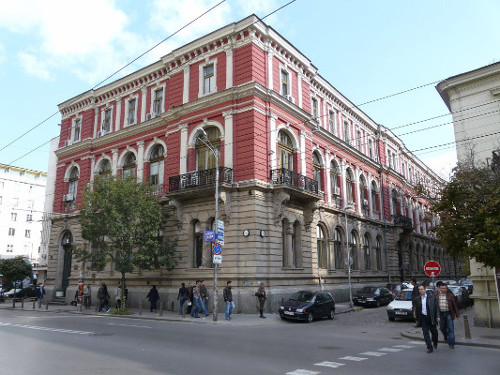 The dome in the Secession style; the Rakovski Str. façade, as well as a major section of the interior are destroyed by direct hits on January 10, 1944, and despite later restorations, the building loses some of its elegance and splendour.
In the early 21st c., the building undergoes comprehensive renovation as part of the Beautiful Bulgaria project, which settled on mirroring the brick colour of the next-door National Theatre for the exterior. Shortly after that, in 2011, the building is listed on the national register of cultural monuments. Today, it houses the central of the Bulgarian State Railways and the Bulgarian Rose State Laboratory.