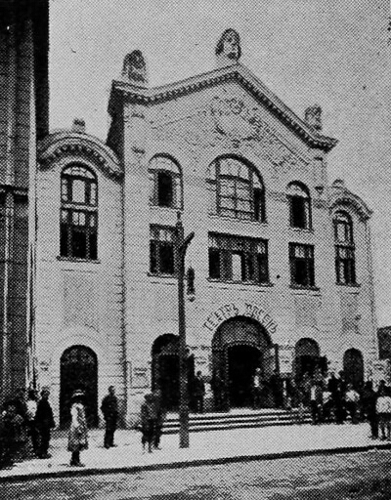 On November 6, 1910, on Tsar Simeon Street, near the District Court, opens the Odeon Theatre. The designer is Arch. Naum Torbov, who has received his architectural education among the spectacular architecture of Bucharest and is author of other landmark buildings, such as the City Casino and Market Hall. The striking volumes and sophisticated decoration, coupled with the building's wonderful acoustics and contemporary layout of the salon, quickly make the Odeon Theatre a prominent cultural centre of the capital. Many of the most notable Bulgarian and touring foreign actors appear on its stage, while cinema aficionadas enjoy its state-of-the-art cinematic machines.
On March 3, 1920, the Odeon Theatre becomes the scene of a real life drama. During an anti-Bolshevik lecture, delivered by the Russian writer and journalist Piotr Rhys, in the basement explodes a bomb. Fortunately, most of the invited are late due to the delay of the prayer service on the occasion of the Liberation of Bulgaria and the hall is half empty. Nevertheless, the terrorist attack against the predominantly White Guard audience claims five lives. Since just the bowels of the theatre building are damaged more severely, shortly afterwards it renews operation.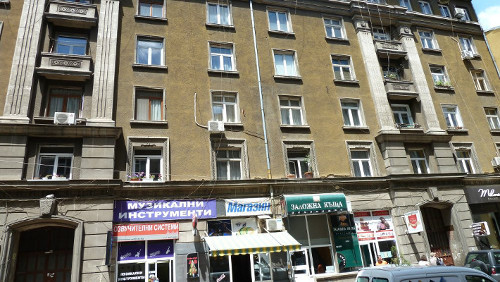 The bombing raids of January 10, 1944, though, prove of greater consequence to the fate of Odeon. Its building is completely destroyed and one of the capital's cultural institutions is wiped out.