25, Princess Marie-Louise Blvd.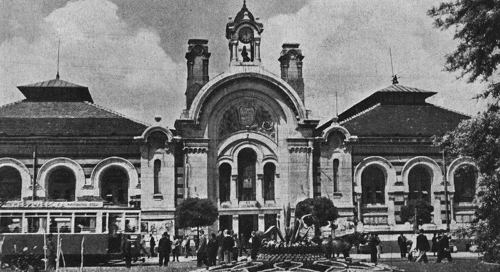 At the end of the 19th century, in place of the Central Market Hall stood the wooden construction of the Bulgaria Circus and Theater, in front of which ran the so-called Friday Market – a weekly farmer's bazaar for meat and dairy products, fruits and vegetables.
In view of Sofia's growth and urbanization, in 1907 the Sofia Municipality decided to build a new covered market in its place. Construction began two years later. The design of Arch. Naum Torbov introduced to Sofia one of its most functional and beautiful buildings. The architecture, size and fashionable layout of the opened in 1911 Market Hall rivaled a number of analogous European structures. The characteristic of the period metal bearing frame was highlighted in the interior. For the façade, Torbov had opted to stick to the typical of the tastes of the age fusion of Neo-Byzantine and Secession styles.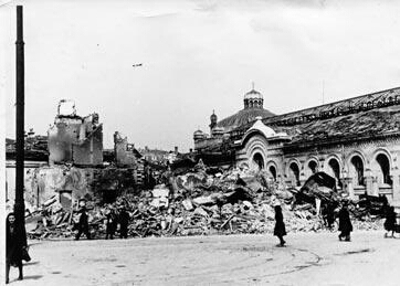 The alternating white and red rows of the facade referenced the brick rows of Byzantine buildings and the glazed tiles were personally selected by Arch. Naum Torbov in Vienna. Low columns, floral ornaments and plastic ledges embellish the façade. In the vaulted panel above the main entrance once stood a relief coat of arms of Sofia, and in 1915, in a turret above it was fitted a three-face clock, which soon became the pride of the Sophians.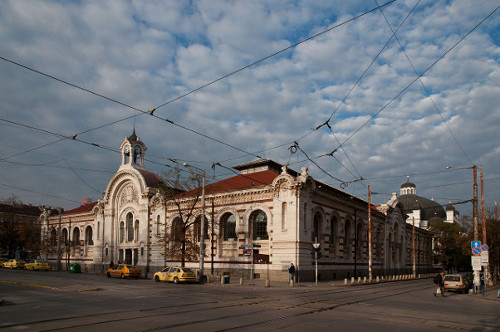 By the 1940s, the Market Hall had 160 stands for assorted produce, operating under strict regulation and sanitary control. In the basement of the building was installed Bulgaria's only ice generator, which also supplied nearby shops, pubs, as well as the better-off households. The Central Market Hall was famous for delicious Lokum (i.e. Turkish delight) and Sofiiska Banitsa. Located at the heart of Sofia, it quickly became a favorite meeting point for socializing.
In the bombing raids of 1944, the Market Hall building suffered severe damage by shock waves, fire and shrapnel. The renovations of the 1950s and the 1970s modified considerably the interior, closing for customers two of the entries to comply with the new commerce regulations. At the closing of the 20th century, the building was reconstructed and restored again, observing as close as possible the original design.