1, 15 November Str.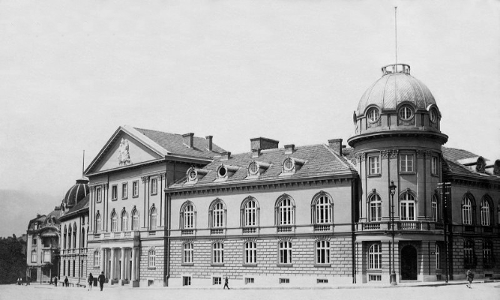 The building of the Bulgarian Academy of Sciences is one of the most valuable national architectural and cultural monuments – a centre for generations of scholars and scientists, champions of modern Bulgaria. The first stage of the construction, designed by the Swiss architect Herman Mayer, took place from 1890 to 1892, on a 4600 square meter lot provided by the municipality.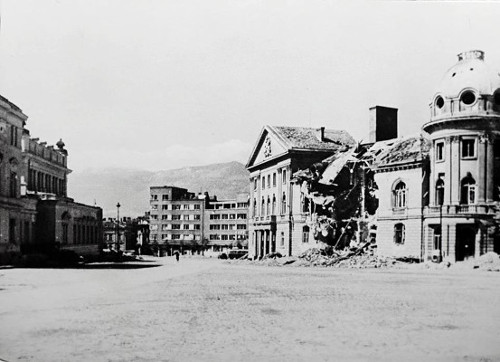 The two floors of what is today the now northeast corner of the building culminate in a harmonious dome – a fitting emblem of science and its importance for the future development of the young state. The 1925 – 1928 extension, designed by Yordan Yordanov and Sava Ovcharov, merges the new wings with the original building in a single architectural ensemble. The tempered facade decoration –by Kiril Shivarov, the columns and the heavy Slavonic oak doors of the academic building intertwine tradition and modernism – a trend characteristic of the early 20th century.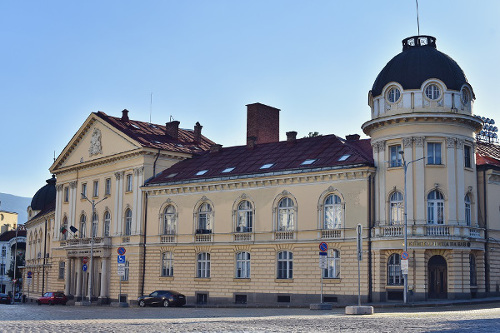 The Anglo-American carpet-bombing of January 10, 1944, severely damages 93 public buildings in downtown Sofia. A section of the Bulgarian Academy of Sciences building with the Great Hall was also destroyed. Restored after the end of the war by Arch. Lyuben Konstantinov, the academic building is preserved to this day almost in its authentic form.