55, Hristo Botev Blvd.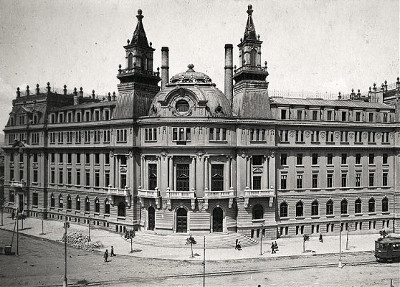 In 1912, following an architectural competition, begins construction of the capital's first monumental public building – the Palace of Sofia Region. It intends to bring under one roof all the district offices –government, medical and veterinary offices, engineers and architects, school inspectors, Court of Auditors, Forestry department, etc. The international jury, comprised of French, Italian, Austrian and Bulgarian experts, awards the two projects submitted by the prominent Bulgarian architect Nikola Lazarov first and second place respectively. Finished his studies in Paris, he is known for the Central Military Club, the Vrana and in Euxinograd palaces, but also as author of a number of other public and private buildings, contributing to aligning the architecture of Sofia with the trends of European.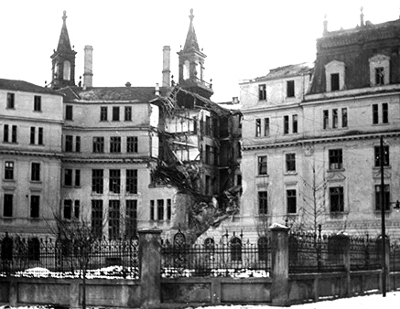 Construction is delayed by the wars for national unification and the building is finally completed in 1927 by Arch. Iliya Popov – German graduate, initially an assistant to Nikola Lazarov, who assumes control after a conflict between the client and the lead architect.
The finished building stands six storeys high and offers about 36 subterranean storage spaces, 200 rooms, and an impressive, richly decorated meeting hall. In terms of size, it surpasses all other buildings in Sofia, and perhaps Bulgaria. Two Secession style spires and a centrally set dome top the elegant baroque structure. The central façade is embellished with decorative elements: stone pillars, balustrade balconies, and beautifully shaped windows. Marble columns, wrought iron railings, vibrant mosaics and fretwork enhance also the building's interior.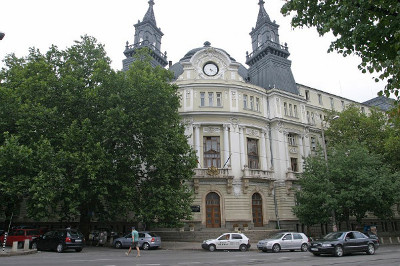 Less than twenty years after its opening, the Palace of Sofia Region suffers serious damages. During the Second World War's bombing raids, the back of the building takes a direct hit. The central facade and wings are miraculously spared. Upon the end of the war, the destruction is repaired and in the building moves the Ministry of Agriculture, where it operates to this day. The addition of a top floor in the 1950s, and the replacement of the roofing of the wings in the 1960s, distort the baroque style of the garret. Nevertheless, the building, listed as a monument of culture at the beginning of the new century, remains among the most beautiful buildings in the capital, preserving the pre-war spirit.