3, Knyaz Alexander Dondukov Blvd.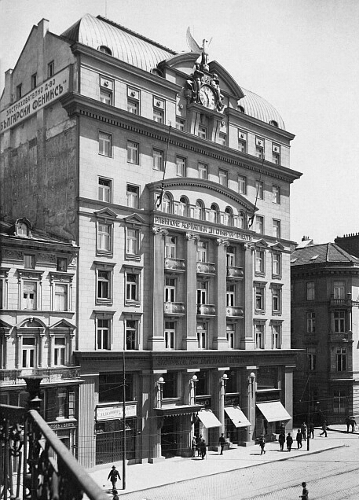 The Bulgarian Phoenixjoint-stock insurance company is established in Sofia in 1917, with initial capital of 4 000 000 LEVA and quickly rises to one of the country's leading insurance companies. Its growing prosperity leads to the purchase of a 600 sq. m. plot on capital's 21 Dondukov Blvd. (today at no. 3), for a central office.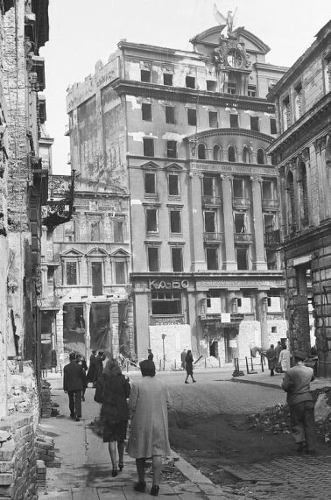 The design of Sofia's foremost architectural bureau – Fingov – Nichev – Yurukov, is realized jointly with the Trieste insurance company Riunione Adriatica sicurta. Educated in Europe, Georgi Fingov, Dimo Nichev and Georgi Apostolov collaborate between 1909 and 1930, creating the blueprints for a number of schools, public and residential buildings and single-family houses, which with their clean lines, sophisticated ornamentation and strong Secession inspirations, induct Sofia into the architectural culture of Central Europe.
Finished in 1927, the building of the Bulgarian Phoenix Insurance Company remains forever for the contemporaries as Phoenix Palace. Its symbol becomes the sculptural composition on the gable – a clock framed by two figures: a man gripping a cluster of lightning bolts – allegory of natural forces, and a woman holding a boat – allegory of seafaring. A great phoenix (2 x 2.5 m) perched on the clock, with spread out gilded wings. Author of the decoration of the façade was Fritz Lehman, German architect and associate professor at the German Technical University at Prague – with whom many Bulgarians study. For the sculptural groups was commissioned Johann Adolf Meyer, a German sculptor from Eger, Bohemia.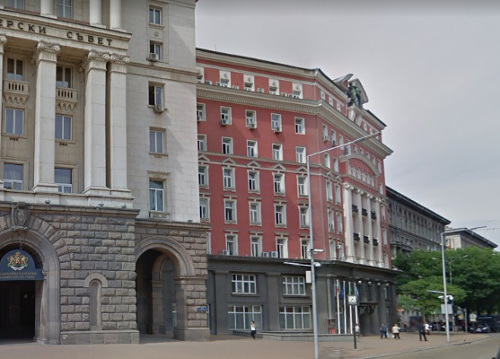 Like a true Phoenix – its emblem, the building survived the bombings, safe some damages on the façade from the nearby shock waves. During the subsequent reconstruction efforts undertaken by the new regime, the bird on the gable is removed, because of suspect allusions to Nazi symbolism. With the clearing of the area for the Sofia Largo, and the onset of the monumental architectural projects of the 1950s – illustrations of classic socialist architectural design, the building finds itself attached to the Council of Ministers, serving as home to the Employment Agency.