102, Marie-Louise Blvd.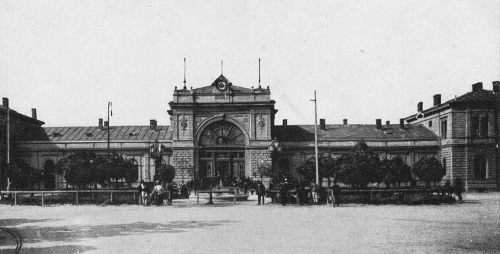 Construction of the building of Sofia Railway Station, designed by the Czech architects Antonin Kolar, Bogdan Prosek and the Bulgarian architect Todor Markov, began in 1882. To the work contributed also Italian specialists, while the overall management was entrusted with the entrepreneur and future Sofia mayor, Ivan Grozev. Technical difficulties with the construction of the junction tracks delay the opening. For the dedication was chosen the day of the official launch of the Belgrade – Sofia – Constantinople international railroad – August 1, 1888.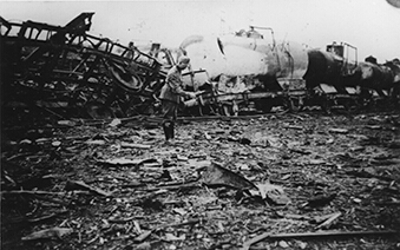 At that time, the Sofia Railway Station was among the Balkans' most impressive ones. Its graceful facade with Renaissance elements stood at the north end of the city, about a kilometre from The Painted Bridge, as a kind of Sofia's gateway to modern Europe. The single-storey building was 96 m long and 12 m wide; the east and the west wing featured a second storey. Above the central wing towered a high vault, crowned by clock tower. The building offered spaces for the full spectrum of services – clerk offices, workshops and command points. For the passengers were provided three waiting halls illuminated by gas lamps: first class – with sofas of red velvet, second class – with sofas in green, and wood benches for the third class. In front of the station was a beautiful square with a bronze fountain, where cabbies would invite patrons.
The station quickly draws the city's bustle. To the residents of the capital it was the last stop on the routine promenade, a place to show off new apparel, excellency in European manners, or to discuss trains arriving from the west.
The Second World War ends this daily ritual, as the station's neighbourhood is targeted by unceasing bombing. Hundreds of houses are levelled to the ground. The radio translator and the railway workshop are also damaged. The tracks of the ring road are severed. On March 30, 1944, the bombs hit the Central Sofia Station, badly damaging and partly destroying it. Nevertheless, the building remains in use until 1974, when it is demolished and replaced by a new one, designed by architect Milko Bechev.