St. Alexander Nevsky Sq.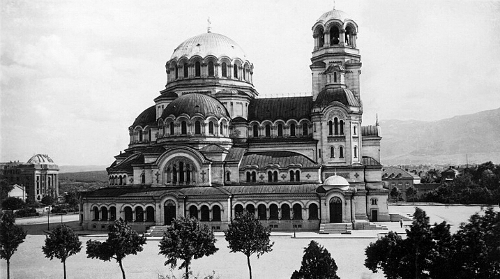 The largest functioning orthodox temple in Bulgaria, and the second-largest on the Balkan peninsula – the St. Alexander Nevsky Memorial Cathedral, stands at the centre of Sofia as one of the most recognizable symbols of the Bulgarian capital.
The decision to construct a cathedral – memorial to the Liberation and to the Bulgarians and the Russians, who gave their lives for it, is adopted back in 1879, by the Constituent Assembly. The proclamation of Sofia as capital of the Principality settles its location – in place of the former Turkish barracks behind the St. Sofia Basilica. At this spot, on February 19, 1882, four years after the signing of the San Stefano Treaty which marked the resurrection of Bulgaria, ceremonially is laid the foundational stone of the memorial cathedral St. Alexander Nevsky. From this moment, until the actual start of the construction, pass full 12 years.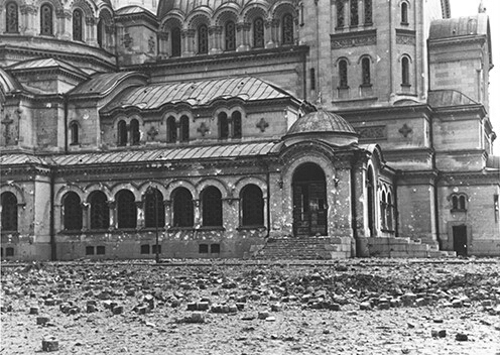 Construction after the design of the Russian architect, prof. Alexander Pomerantsev and his assistants – Arch. Alexander Smirnov and Arch. Alexander Yakovlev, begins in 1904, funded by 1 900 000 LEVA, from donations. Arch. Pomerantsev is graduate of the Petersburg Fine Arts Academy, and between 1898 and 1887 specializes abroad, designing and overseeing constructions in France, Switzerland and Italy, absorbing Western European aesthetics. The neo-Byzantine silhouette of the finished in 1912 St. Alexander Nevsky Memorial Cathedral is among the best of his architectural career.
Raised by specialist of six different nationalities – Bulgarians, Russians, Germans, Austrians, Czechs and Italians, the Cathedral is an imposing five nave church with a Greek cross floor plan and towering central dome, complemented by numerous gilded and copper domes, half-domes and small barrel vaults. The façade is dressed in white Vratsa stone, and the entire building is braced in granite plinth. In the western façade, 30 m. above the street, is built in mosaic icon of the cathedrals' patron-saint Alexander Nevsky, by Anton Mitov – a prominent Bulgarian painter who studied in Italy. The fretwork doors of Slavonia Oak are manufactured in the Vienna furniture factory of Carl Bamberger. Illumination fixtures are imported from Munich. The cathedral's exterior decoration is also finished with prime imported materials – multicolour Italian marbles and mosaics, Brazilian onyx, alabaster.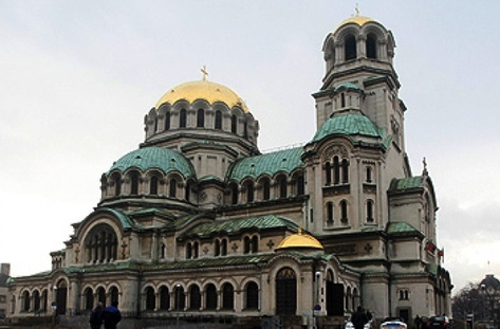 The Second World War's bombing raids on Sofia scar the elegant façade of the cathedral and its lavish interior decoration. The damage is worst on the north-west façade. The copper shell of the domes is pierced in multiple locations; all mosaic icons from the tympani are damaged; the windows of the icons of the iconostasis – broken. The murals in the north-west gallery, as well as on some panels in the dome windows are also affected. After the war, the damage is repaired and to this day the St. Alexander Nevsky cathedral-monument, is among the foremost landmarks of Sofia.