10, Ivan Vazov Str.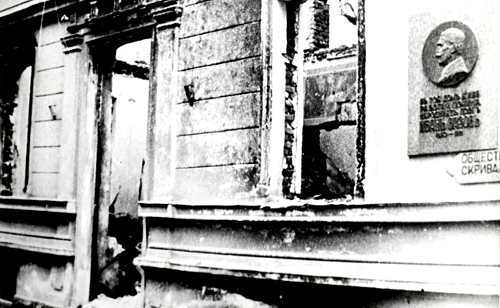 At the corner of G.S. Rakovski and what is today Ivan Vazov Str., stands the home of the patriarch of Bulgarian literature, Ivan Vazov. On a family land, and with the help of a 30 000-Gold Leva bank loan – outstanding at his death, in 1895 begins the construction of the house he would spend the most years in living and writing. The architect's name is lost. The modest decoration of the facades and the utilitarian layout of the two floors betray no similarities to the style of any of the then-prominent Bulgarian architects.
Near this house, along Rakovski Str., one by one emerge the elegant buildings of the National Library – designed by the local architect Alexi Nachev, and of the Council of Ministers. At the next intersection is planted the notable house in the Oriental style of Colonel Georgi Vazov, by the prominent architect Nikola Lazarov. The air raids would have undoubtedly wiped it out as well, were it not for the decision to replace the architectural jewel with a multi-story apartment building.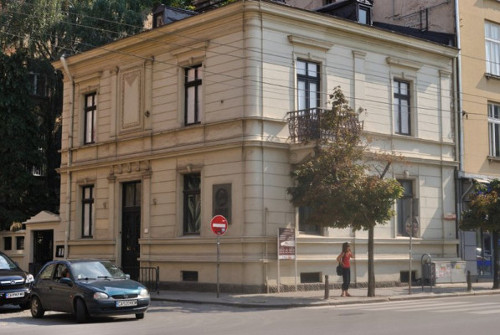 And while the monumental buildings along Rakovski Str. induct Sofia in the architectural trends of contemporary European cities, the home of Ivan Vazov comes to be a cultural hub, a center of gravity and a site of import to every Bulgarian. It is no coincidence that the improvised 'funerary' procession on the day of the signing of the Neuilly Treaty culminates at the writer's home, looking for guidance and comfort. Fully conscious of Vazov's prominence as an intellectual institution of the Bulgarians, just days after his passing, on September 22, 1921, Stoyan Omarchevski, minister of education introduces to the National Assembly a report with motives for the conversion of the home of Vazov into a museum. Consequently, five years later, on November 26, 1926, opens the first Bulgarian literary museum.
The bombing raids don't spare Vazov's home. On January 10, 1944, the house is hit, and the museum curator – Elin Pelin, another major name in Bulgarian literature, is forced to salvage everything of value from the ruins. Against plans to level the ruins and raise a new building for the museum, voices in favor of restoration to its original form prevail, thus today it stands as it was first.