146, Knyaz Boris I Str.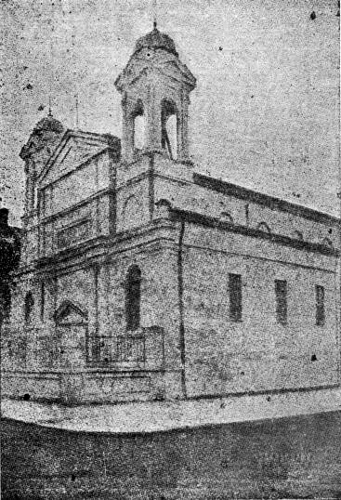 Construction of the St. Joseph Catholic Cathedral commences prior to the Liberation, but the bulk of the work is finished in 1880. The cathedral complex includes a church, a Capuchin monastery, a school and a concert hall. Finishing work on the church's façade and interior continue for nearly another decade, until it is finally completed in 1889. Although the name of the building's architect is unknown, it observes the typical templates of Catholic sacral architecture – high vaults, arcades and baroque towers. The Cathedral, consecrated by Bishop Roberto Menini in 1896, in the presence of Prince Ferdinand I, Princess Maria – Louise, and the entire diplomatic corps, gradually becomes the foremost centre for the Catholic community in Sofia.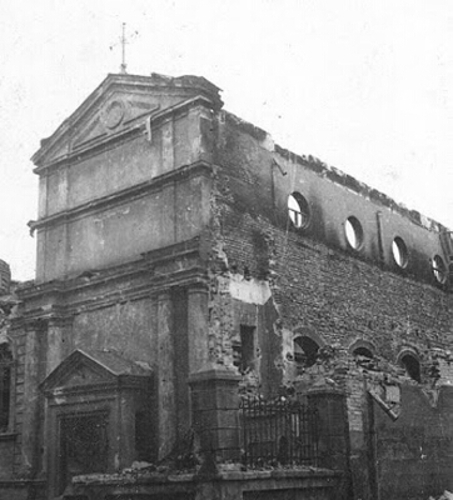 The bombings on the capital leave also their mark on the St. Joseph cathedral. On March 30, 1944, the building suffers a direct hit and is nearly levelled to the ground. The nearby St. Francis Concert Hall is unharmed, and therefore consecrated to be used as a temporary house of worship for the metropolitan parish. The short-term solution, however, turns out to be permanent, as during the post-war years, the funds raised for the restoration of the Cathedral disappear from the bank. Over 60 years, the Sofia's catholic community conducts its gatherings and masses in the concert hall, which stood to the bombing raids.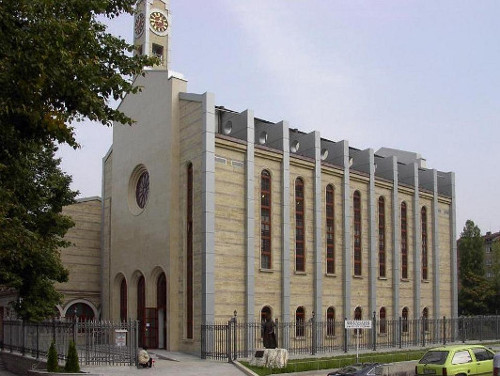 In 2002, during Pope John Paul II's visit to Bulgaria, in place of the old temple is laid a foundation stone for the construction of a new, grander cathedral. Its construction is expedited through funds raised by Catholics from all over the world. The building, designed by Arch. Konstantin Peev and Arch. Stoyan Yanev, is completed in 2006 and consecrated in the same year by the Vatican's Secretary of State, Cardinal Angelo Sodano. Through this, to the centre of Sofia is re-established the temple of the catholic faith, which once again transforms the site to a heart of four religions – Orthodoxy, Islam, Judaism, and Catholicism.