1, Georgi Sofijski Str.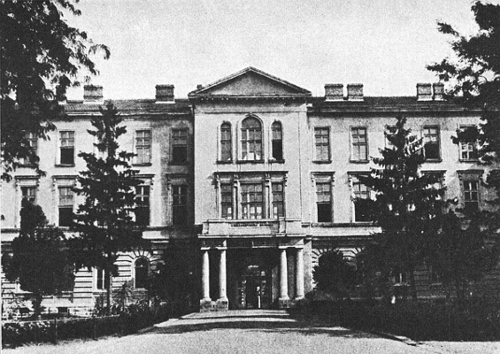 Alexandrovska Hospital opens as Sofia First Rate Hospital in 1879, with two buildings located on the future site of the mausoleum of Prince Alexander I. Since its capacity was inadequate to meet the needs of a modern medical facility, in the very same year the Sofia Municipality provides a 360,000 sq.m lot at the terrace of Perlovska River, today flanked by Academician Ivan Geshov, St. George of Sofia and Pencho Slavejkov streets. On this lot begins the construction of five new hospital buildings, designed by the leading Bulgarian architects Yordan Milanov and Petko Momchilov – both graduates from European universities and architects of numerous important buildings throughout the capital, such as the Holy Synod's Palace and the Central Mineral Bath. In 1884, the hospital, renamed Alexandrovska, opens at the new address.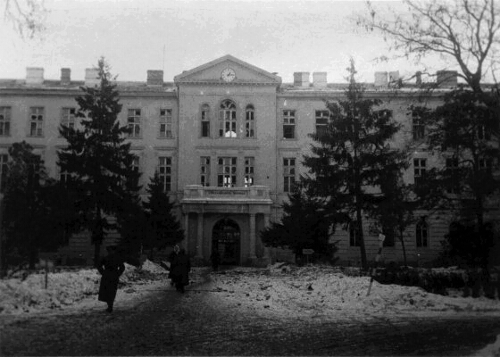 Since its inception, the hospital has been granted the statute, responsibilities and functions of a national medical institution. It is where certification exams for practice in Bulgaria for medical doctors trained abroad are held; where specialization courses for doctors, courses and a school for nurses are offered. After the relocation, the hospital's operations expand. Its doctors typically represent the country at international medical congresses, head national health administrations, found the first scientific medical societies and become the first professors at the newly instituted Faculty of Medicine (1917). Through its selection as a primary hospital to the Faculty of Medicine, Alexandrovska also becomes the site where Bulgarian medical science and education are coined.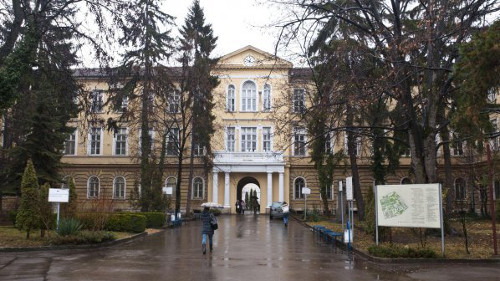 The Second World War leaves scars on the hospital wings, from the direct hits suffered on January 10, 1944 . The north wing, with the Rontgen Institute and the Cancer Centre is flattened to the ground; the expensive Rontgen diagnostic machines remain broken under the ruins. The main entrance of the Pediatric Clinic and the nearby library, where valuable medical literature disappears in the fires, are also damaged. There is also damage to the Surgical, Eye, Ear, Neuro-Psychiatric and the Dermatological Clinics, as well as the buildings of the Pathological Anatomy, Forensic and Dental Institute. The doctor's cantina and the hospital pharmacy are also hit. The hospital's courtyard is rutted by three-four meter deep bomb craters. The water, electrical and telephone lines are severed.
15 are killed and about 180 people are injured in the bombing of Alexandrovska Hospital; property damage to the buildings and medical equipment amounted to millions of LEVA. The hospital could not maintain its operation. It takes more than a month to evacuate the injured and the seriously ill to the provincial hospitals. At Alexandrovska remain just the manager, small maintenance staff, the general ambulatory with two medical doctors, and one employee per clinic – to guard the buildings and the equipment.