23, Marie-Louise Blvd.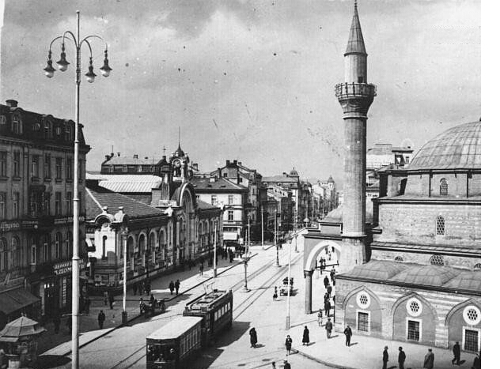 The Neo-Classical façade, characteristic of the first half of the 20th century Sofia once standing opposite the iconic Banya-Bashi mosque, was an example of the mixed-use buildings sprouting with the emancipation of the young capital. The impressive volumes were symmetrically ordered by rhythmically arranged windows and ornamental pilasters, upon which the commercial and law offices of the lower floors flung their flamboyant advertisements. The upper floor residential apartments were offering views of the Central Bath's picturesque facade and garden, but the inhabitants were also invited to marvel at the rooftops and mountains, rivaling the famous views of the Parisian Bohemians.
In 1919, one of the apartments under the stars (77 steps above the street) became home to the brilliant poet Geo Milev – as well as the first Bulgarian expressionist gallery. Fascinated with the new cultural ideas assimilated during his treatment in Berlin, Geo Milev placed this, otherwise not very distinctive building, on Europe's cultural map.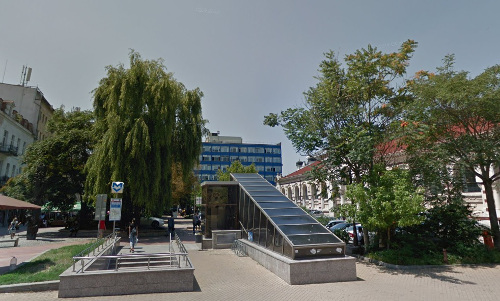 В In the bombing raid of January 10, 1944, a direct hit and the subsequent fire squashed the building. Today, in its place is the parking of the Central Market Hall.