4, Oborishte Str.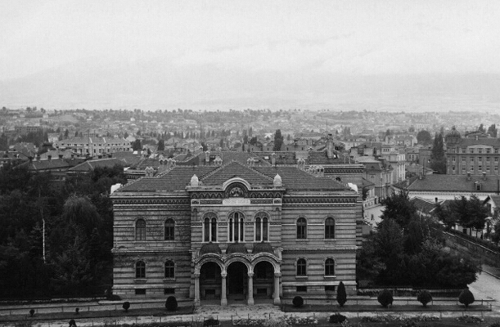 The Palace of The Holy Synod of the Bulgarian Patriarchate – a sparkling representative of the National-Romanticism current of the early 20th century Bulgarian architecture, an exceptional cultural and historical landmark, and one of the first monumental buildings of Sofia, was designed by Arch. Petko Momchilov and Arch. Jordan Milanov and built in 1911. The artists Haralampi Tachev and Mr. Zhelyazkov transform the building into a true piece of art, notable for the produced in Germany multi-colored mosaic portrait of the champions of ecclesiastical independence – the prelates Hilarion of Makariopolis, Avksentiy of Veles and Paisiy of Plovdiv. The sculptural and architectural decoration in the spirit of the medieval architectural heritage but with clear influences from Byzantium is reminiscent of the old Nesebar churches and the grand public buildings of Medieval Preslav.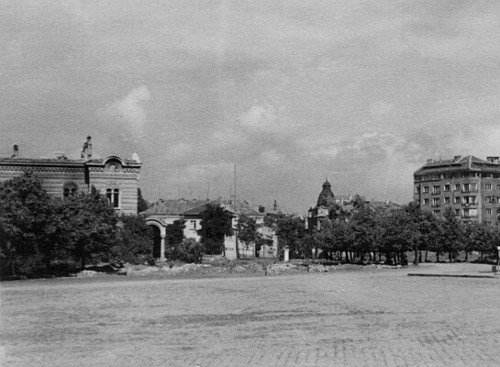 Yet, the Palace of The Holy Synod is awe-inspiring not only for the exterior, but also for the rich interior decoration, with profusion of Old-Bulgarian ornamental motives and exquisite fretworks. The ground floor is occupied by a library, the St. Tsar Boris Synodal Chapel – with murals by Prof. Dimitar Gudzhenov, a large conference hall and vestry offices. A wide interior portal of wood, metal and stained glass offers access to the second floor.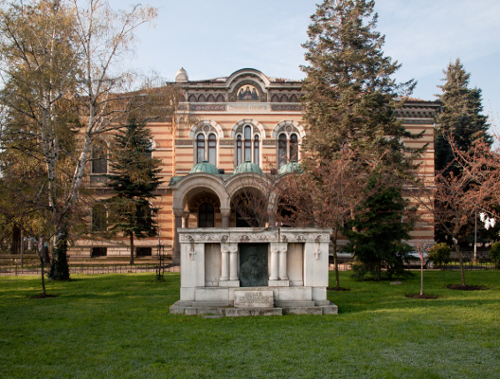 In the most devastating air raid against Sofia – the one of March 30, 1944, the building of the Holy Synod was hit by an incendiary bomb. Victim to the fire fell also the 1870 original of the firman establishing the Bulgarian Exarchate. Several years after the end of the Second World War (in 1949), the damage on the Palace of the Holy Synod was repaired and in 1955 the building was listed as a monument of culture.