49, Solunska Str.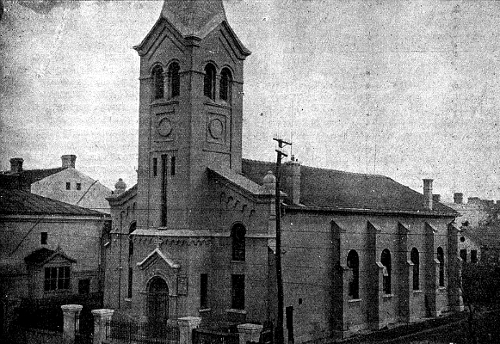 The First Evangelical Church is established in Sofia in 1864, by the American missionaries Charles Morse and Dr. Henry Haskell. Committed to the spread of the Gospel, they assist the young evangelical community spiritually and organizationally. First services were held at the homes of members of the congregation, and the first ordained preacher was Georgi Panchev, graduate of the Samokov Theological School.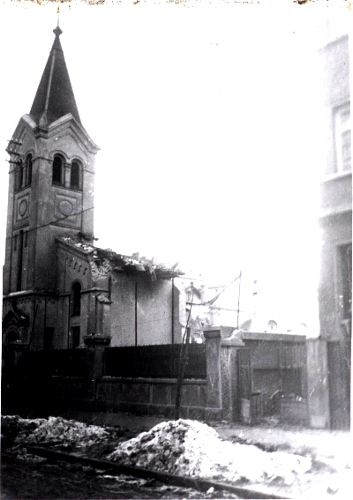 In the late 1880s, was purchased a lot for the future church building. The funds for the construction were raised among the members of the church, with contributions also from outside benefactors. On June 17, 1889, the temple was completed and consecrated in the presence of Prince Ferdinand I and the city mayor, Dimitar Petkov, who both donated sums towards the cost of construction and furnishing the church. At the beginning of the 20th century, to the church is established the only Evangelical orphanage in Bulgaria, closed in 1948.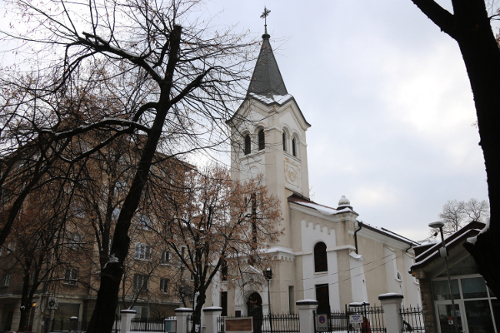 The British–American air raid of January 10, 1944 partially destroyed the building of the First Evangelical Church. After the war, it was restored to its original form. Five pastors, repressed by the totalitarian regime, have served there. Today, it is the head church in the Union of Evangelical Cathedral Churches in Bulgaria, founded in 1888.