16, Tsar Osvoboditel Blvd.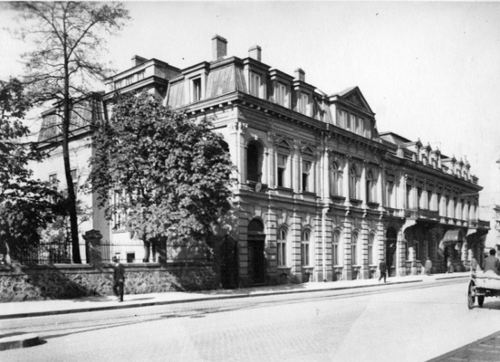 The three-story Neo-Renaissance home of the prime minister (1911 – 1913) and long-term chair of the Bulgarian Academy of Sciences and of the Bulgarian Red Cross Ivan Evstratiev Geshov, is constructed between 1899 and 1901 on the prime Sofia boulevard Tsar Osvoboditel, soon after he finds himself the unexpected heir to the richest Bulgarian, Evlogi Georgiev. It is designed by the Austrian architect Friedrich Grunanger – author of numerous landmark buildings throughout Sofia, including the east wing of the Royal palace, the Theological Academy, the Synagogue, the Central Mineral Bath, etc.
For its elegance and rich furnishings, the Geshov's home is often likened to the Royal Palace. It is no coincidence that the housewarming in 1901 was marked by a grand reception, attended by Prince Ferdinand I, ministers, members of the parliament, Sofia's mayor, and foreign emissaries, for whom Geshov imports sophisticated food and beverages from all over Europe.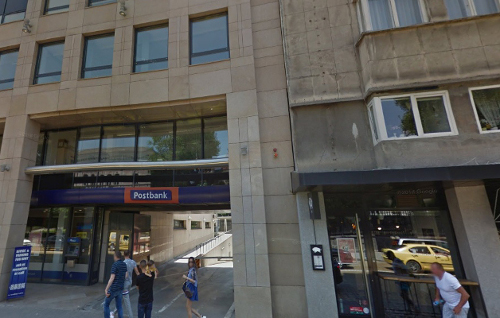 Two ceremonial entrances from the boulevard usher the inhabitants and the visitors to the ground floor office, library and music hall. The first storey is occupied by residential apartments and two reception halls – theatre for the numerous high-level exchanges consequent to Geshov's political career. To the comfort of the occupants cater also washrooms and toilets, attached to the further 9 individual rooms with vestibules on the second floor; a swimming pool; a greenhouse, and autonomous local heating – as well as special smell-proof stable doors.
On January 10, 1944, the glamourous biography of the building is ended by a direct hit of the Allied bombing raid on the capital's downtown. On September 23, 1950, in the surviving ground floor opens the Museum of the Revolutionary Movement. At the end of the 20th c., for a short time the building becomes home to the experimental Sfumato Theatre Laboratory. Today, in its place stand a hotel and an office building.