'Lavele' Str.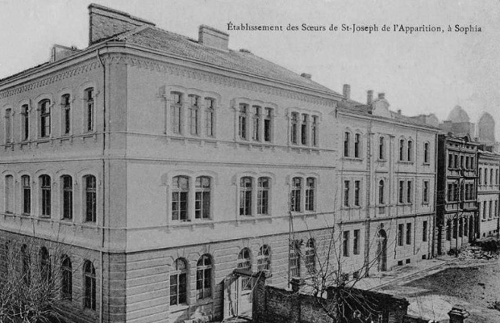 The St. Joseph Catholic College opened on January 14, 1880. Its building stood on north 'Lavele' Str., between 'G. Washington' and 'Prince Boris I'. It was part of a large complex, which also included the St. Joseph Cathedral, and the St. Cyril and Methodius Catholic College for Boys. Its founder was the Capuchin monk Timothy Strona, who enlisted the help of the Sisters of the Society of St. Joseph's Marseille Apparition, or as they were popular among the Bulgarians – the Josephittes. The curriculum strictly followed the spirit of French educational system. French was mandatory – hence the predominantly French-born teachers. The school welcomed everybody, and just three years after the opening, it was already attended by 112 pupils, including Orthodox Bulgarians, foreigners of the Catholics fate, and Jews. In 1915, the Ministry of education certified it as secondary school, and in 1925 – as a high school.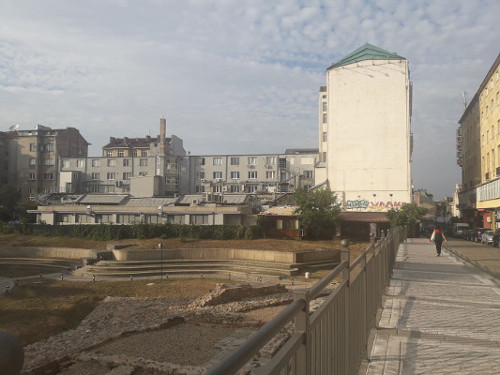 During the First World War, the college was requisitioned for classes for students from other schools. Between November 1916 and January 1917, the building of the Pension for Girls was repurposed as a section of an NCO school, and from July 1918 – it housed war-orphans.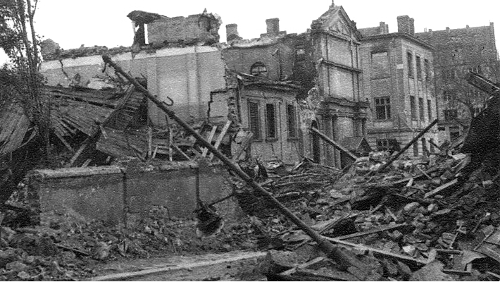 The 1944 bombings inflicted considerable damage, but the main building and the residential quarters for the nuns and the monks were spared. In 1948, the college was closed, the monks expelled, and the property – nationalized. In the late 1960s, all the buildings of the complex were demolished for the intended construction of a mastodon House of Soviets – one of the buildings envisioned for the complex arising around the Party House. The discovery of archeological remains from the West Gate of ancient Serdica halted its construction and the terrain remained free from development.