Banski Pl.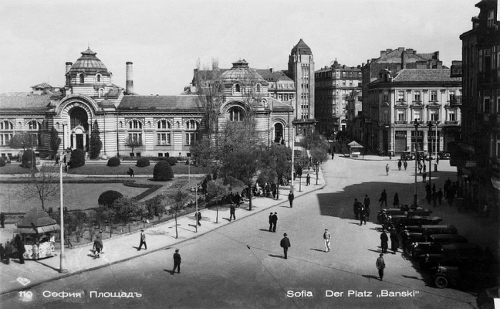 The building of the Central Mineral Baths is listed as a cultural monument of architecture and art and is one of the best examples of the National Romanticism trend of the early 20th century. Authors of the concept, inspired by Viennese Secession but incorporating elements of the Byzantine and Bulgarian architectural tradition, were Petko Momchilov and Friedrich Grunanger. Construction works took place between 1906 and 1911. Author of the delicate multicolor majolica decoration was Haralampi Tachev. The stone statues were sculpted by Georgi Kiselinchev. The decorative floral and geometric motifs and the representations of the god of health – Apollo Medicus and the goddess Tyche – patron of the cities, were produced after the technological specifications of prof. Stefan Dimitrov by the Sofia's Izida factory.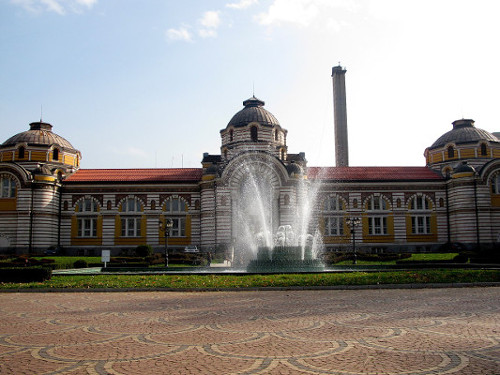 The design of the compound roof of domes and vaults was entrusted with the first Bulgarian company for reinforced concrete structures – 'Granatoid'. The Central Mineral Bath, fitted with state-of-the-art equipment and fed by the mineral springs at its foundations, furnished for spa procedures, opened for visits on May 1 (13), 1913.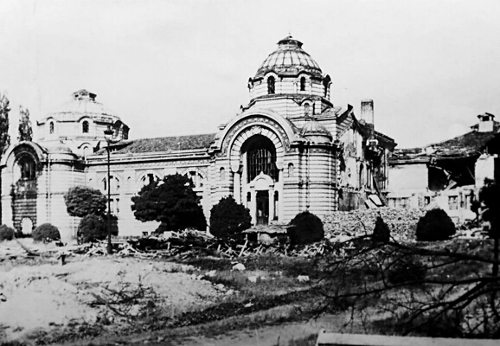 On January 10, 1944, approximately 360 British-American bombers drop 1740 bombs on Sofia, destroying 93 public and 3211 residential buildings – primarily in the city center. The south wing of the Central Mineral Bath was annihilated; the north wing was severely damaged. After the war, the building was rebuilt and until 1986, continued to serve its intended function. Since 2014, it is home to the Sofia History Museum.