131, Georgi Sava Rakovski Str.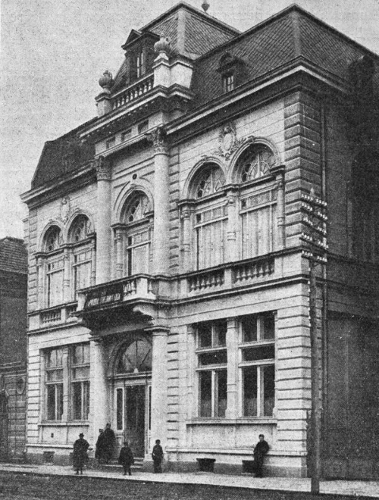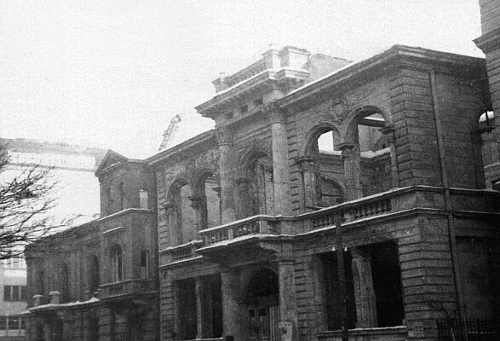 Instituted on June 17, 1879, the Bulgarian National Library is among the first state institutions of the newly liberated Principality. Initially, it uses a modest house on the site occupied today by the building of the Bulgarian National Bank. The growing number of books, however, coupled with systemic lack of funds, force its management to resort to a succession of temporary solutions for its placement, and it is relocated many times over the following decades. It is not until 1900, that the elegant Secession building of the Citizens' Club on G. S. Rakovski street, right next to the ongoing construction site of the Agricultural Bank (later the Council of Ministers), is purchased for the needs of the Library.
For the first time the Bulgarian National Library could afford to unfold its activities, becoming a cultural hub and a focus point for the residents of the capital. In the early 1930s, begins the search for grounds for the construction of a new larger building, specifically designed for library. The project is awarded to the Bulgarian architects Ivan Vasilyov and Dimitar Tsolov – authors of a number of the capital's representative buildings. Constructions begin in 1939, at the site of the Royal Manege (today 88, Vasil Levski Blvd.). While the work progresses, the building on Rakovski Street continues to house the Bulgarian National Library's book fund and to welcome readers.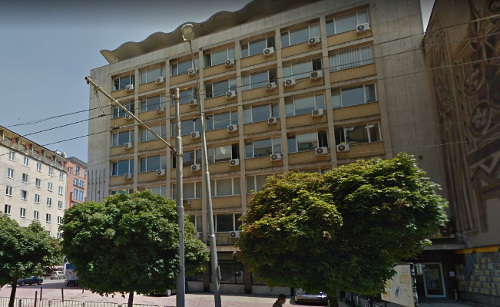 The Second World War scars both buildings. On January 10, 1944, the one on Rakovski Street takes a direct bomb hit burying the books under the concrete floor panels. Despite the timely reaction of the director Raicho Raichev, all indices and part of the books are destroyed. The building itself collapses and is never restored. Today, in its place stands the building shared by the Ministry of Economy and 199 Theater.
The skeleton structure on the site of the Royal Manege is also hit by the bombing raids, which delays the completion of the building till 1953. Since its ceremonial inauguration on December 16, 1953, the building is used by the Bulgarian National Library to this day.