The Intersection of Hristo Botev Blvd. and Kozloduy Str.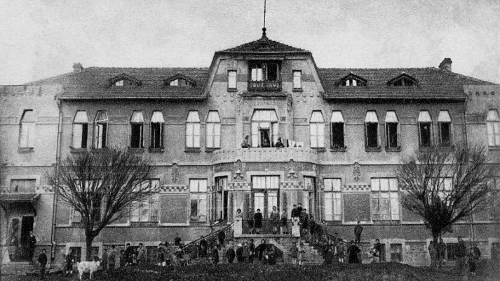 Instituted immediately after the Liberation, the Sofia Charity Society worked to provide support to children of poor or war-stricken parents, by providing food and clothing. Right from the beginning, the Society's members considered opening an orphanage. Through charity balls and concerts, as well as donations, they gradually raised funds for the construction of a building. In 1897, the Municipal government donated a municipal lot for the building for the orphanage, located at the intersection of Hristo Botev Blvd. and Kozloduy Street, near the train station. The following year, the society rented a space, furnished it, and in 1899 opened there the first Sofia orphanage, which initially cared for only 10 children.
On March 2, 1902, the Society adopted the name Milosardie (i.e. Mercy), and the orphanage – that of the crown prince, Prince Boris Turnovski. The construction of a new building became the Society's foremost priority. It applied for a loan of six thousand LEVA and engaged the services of Alexander Yakovlev – one of the architects working on the construction of St. Alexander Nevsky Cathedral – for the design. On July 24, 1908, was laid the orphanage's foundation stone, and over the following years the Society financed both the construction of the new building and the maintenance of the social institution at the rented premises.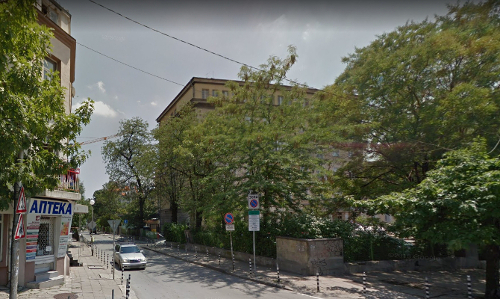 The new orphanage was completed and blessed on October 16, 1911. The beautiful three-storey building had two large dormitories, two classrooms, a reception room, a refectory a bathroom, a kitchen, a washing room, a library and a medical suite with nine beds.
Shortly after opening, the building housed about one hundred orphans, aged eight to fourteen, predominantly boys. All attended school regularly, educated and tutored by one male and two female teachers. Upon graduating Junior Secondary School, they were returned to their living parents or relatives for care and work placement. The Society continued to support pupils who had distinguished themselves through excellency in academics and conduct, sending them to business and grammar schools.
The bombing raids on Sofia during the Second World War erased the building of the Prince Boris of Tarnovo orphanage from the city map. Still the operation itself survived even the regime change, but under the name Nashe Ognishte (Our Household).