2a, Saborna Str.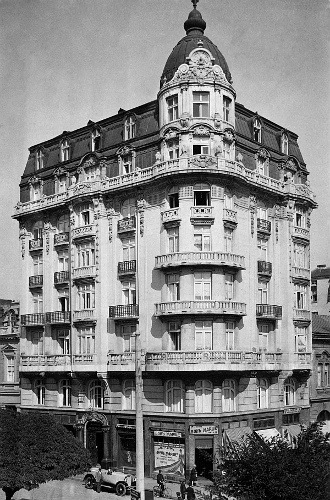 One of the most beautiful buildings of pre-war Sofia, is the former Grand-Hotel Imperial. It became part of the capital's landscape in 1920, commissioned by the industrial mogul Ivan Balabanov. Architects of the splendid fusion of Baroque forms with Secession decoration were the undisputed geniuses of the early 20th century Bulgarian construction and architecture school, Kiril Marichkov and Georgi Fingov. With its five stories, the grand structure was among the capital's tallest, also Bulgaria's first reinforced concrete building with skeletal structure.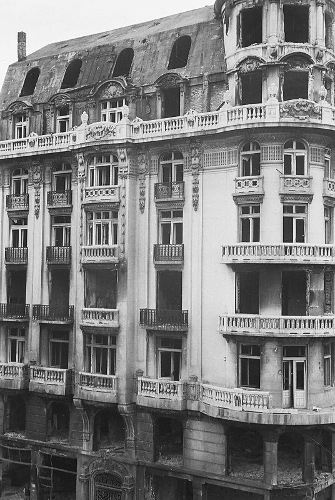 The Grand-Hotel Imperial offered its guests rooms and luxurious apartments elegantly furnished in light colours, with central heating, telephones, hot and cold running water – as well as gorgeous views of Vitosha and the Royal Palace. The luxury comforts were complemented by a lift, a beautiful staircase with evergreens, a spacious lounge/reading space with leather seating, a variety bar and a gourmet restaurant with live orchestra, playing the most recent hits of the day. The sophisticated dishes were paraded on solid silver plates and served in top-tier Bavarian porcelain, while the best Bulgarian and imported wines were poured in Bohemian crystal chalices. Over the years, at the hotel had stayed prince Takamatsu with princess Kikuko of Japan, with their retinue; the Hundi writer Rabindranath Tagore; Albrecht Herzog von Wurttemberg; Gottfried Prince of Hohenlohe, and many more.
On January 10, 1944, Sofia's downtown is levelled with the ground and incinerated by 450 tones worth of bombs, dropped by several waves of planes of the British – American air forces. Only the Imperial remained standing amidst the ruins, but it too lost its roof to fire.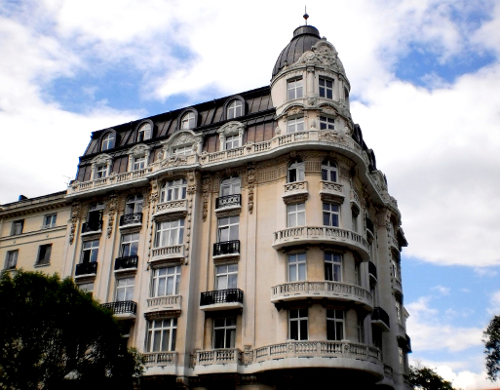 After 1944, the hotel is nationalized, and its building – renewed and remodelled under Arch. Stancho Belkovski. Over the years, it would successively house: The Sredets Hotel with the Orient bar; Interpred, The Central Committee of the Dimitrov Communist Youth Union and First Private Bank. Today, it is an office building, owned by Ivan Balabanov's descendants.