68, Vasil Levski Blvd.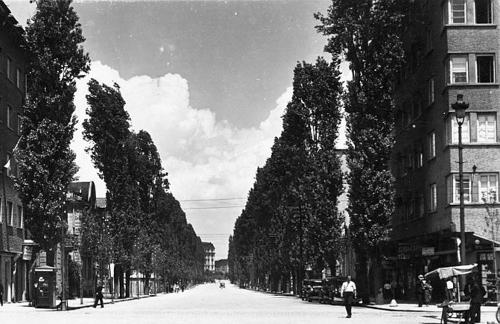 One of the most memorable photos from the Second World War's bombing raids against Sofia, is a frame directed over the shoulder of the monument of Patriarch Evtimii at the ruins of the apartment building at the intersection of what are today Vasil Levski and Graf Ignatiev.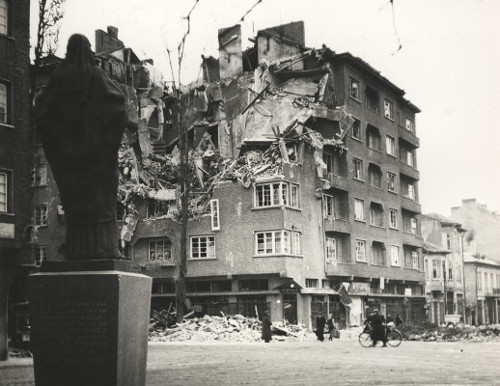 Ceremonially unveiled by the Prime Minister Georgi Kyoseivanov on November 1, 1939, the monument, sculpted by the trained in Paris Bulgarian Marko Markov is an element of the state's return-to-the-past programme, intended to strengthen Bulgarian's national self-esteem on the eve of the war. Only five years later, however, the cast in bronze last defender of the Tarnovo Kingdom – Patriarch Evtimii, becomes silent eyewitness to the terror of the bombing of the capital – response to the "symbolic war" Bulgaria has declared on the United States.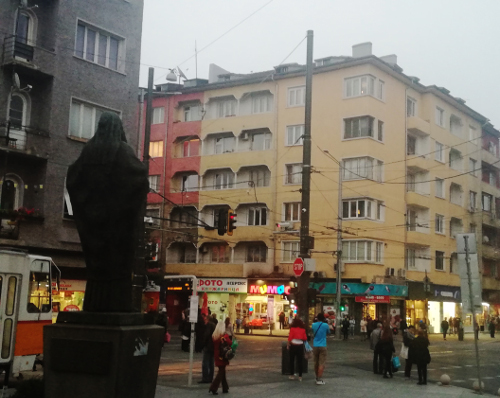 Perhaps because of its proximity to the German Legation, this part of the downtown suffers concentrated strikes that only slightly scrape the Legation building, but flatten a number of residential buildings and homes. Among them is the apartment building at the intersection of Vasil Levski Blvd. and Graf Ignatiev Street. The six-storey building with ground level stores suffers a direct hit, which splits the building from the roof to the second floor.
After the war, the building is restored, and is to this day used by private apartments, office spaces, stores and eateries.